General News
Xiaomi Smart Watches Price in Pakistan 2022– Latest and Best Xiaomi Smartwatch
Xiaomi smartwatches with their highly advanced features and tech installed are par excellence in the market. Equipped with multiple creative and innovative displays, finest material, lightweight body, water resistance, biosensors tracking your health, respiration, oxygen saturation, and much more.
Get hands-on with the latest and Best Xiaomi Smartwatch with the options given below.
Amazfit GTS
The latest Xiaomi Smartwatch with a classic appearance and advanced features makes it worth buying. It is integrated with a Super AMOLED display, 100 innovative dials, 12 sports modes, water resistance, Bio Tracker, and much more.
The Amazfit GTS is made with a best-in-class retina-grade 1.65 inches display screen that produces an ultra-clear view. Its transparent 2.5D curved glass, excellent colour saturation, and 100% NTSC colour gamut make the display super amazing.
The square-shaped dial displays all the information you need including calendar, heart rate, weather, or any notification. Moreover, the users can also customize the options to be displayed. There are 100 creative dials to choose from including a digital display, pointer, and many fine dials.
This Aluminum alloy smartwatch is lightweight having 24.8 grams weight and 9.4 mm thickness. The Amazfit GTS provides 14 days long battery timing. Furthermore, water resistance of up to 50 meters supports swimming without any worry. The sensors integrated can record heart rate, calorie consumption, pace during swimming, and many other features.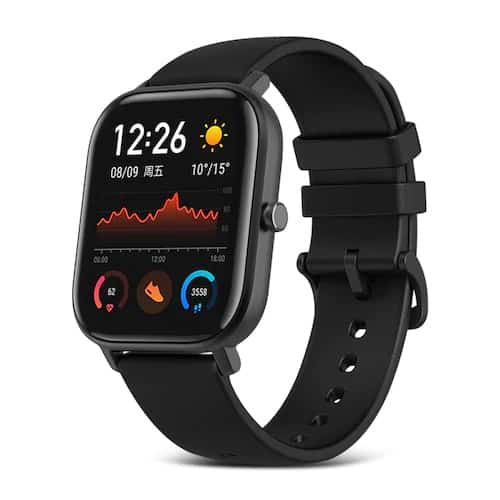 Mibro Watch X1
The Mibro watch X1 is your ultimate sports assistant. With its 14 days battery life and colourful sporty display, you can customize the watch as you like. The 1.3 inches AMOLED screen with its HD display shows various options including calendar, heart rate, calorie consumption, and as many options as you want.
The 38 sport modes include many outdoor and indoor exercises including sit-ups, yoga, rope skipping, roller skating, mountain climbing, parkour, triathlon, and skateboarding. The battery runs for 14 days once fully charged.
The watch also provides the features of monitoring 24 hours heart rate, recording 1-hour sports exercise, sleep monitoring, 6 calls, and 100 messages, setting alarms, and many other default features. With the 5 ATM waterproof feature, you do not need to take it off while swimming or even taking a shower.
Another unique feature includes SpO2 measurement keeping a record of the body's hydration system. The body pressure monitoring monitors breathing rate making you relax.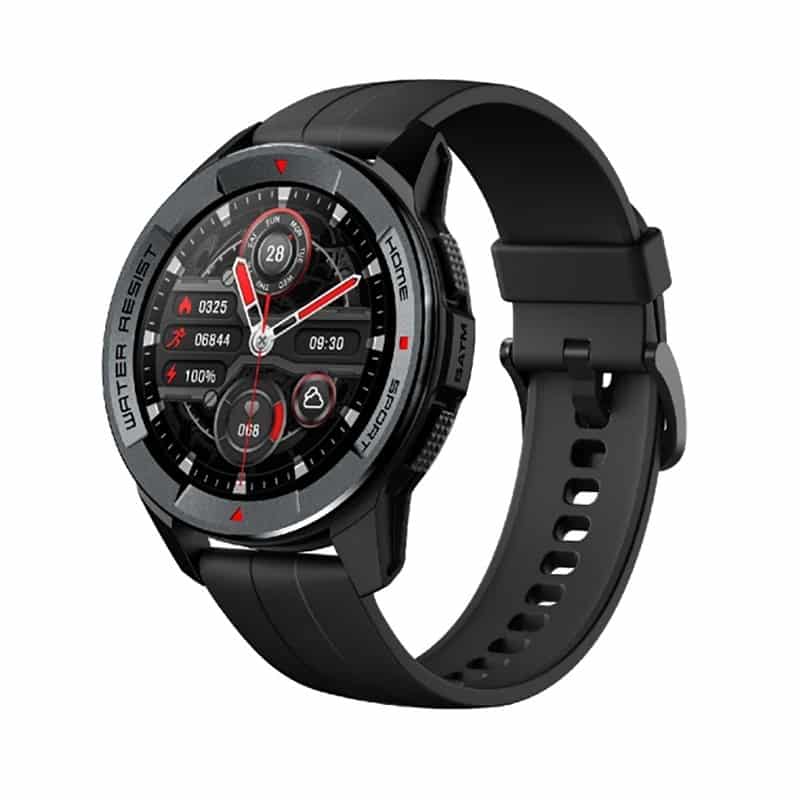 Amazfit GTR 3
Amazfit GTR 3 comes with a round dial and supreme navigation crown. With its 24 hours health management, you can monitor your heart rate, body's hydration state, breathing rate, and many other features.
Its air-crafted aluminium-alloy body is made highly lightweight and sleek to complement your looks. The classic crown is rotatable. Its 1.39 inches AMOLED display provides HD quality resolution. With not only a hundred attractive watch displays, you can change them as per your mood but also customize 8 displays and 15 animated faces.
With the 6PD Bio tracker PPG, you can manage your health. The sensor records heart rate, blood oxygen level, stress level, and even breathing rate. The watch also provides the feature of measuring stress rate and female cycles. Your Amazfit GTR3 is your fitness trainer with its 150-plus sports modes. The watch also provides 5 ATM water resistance.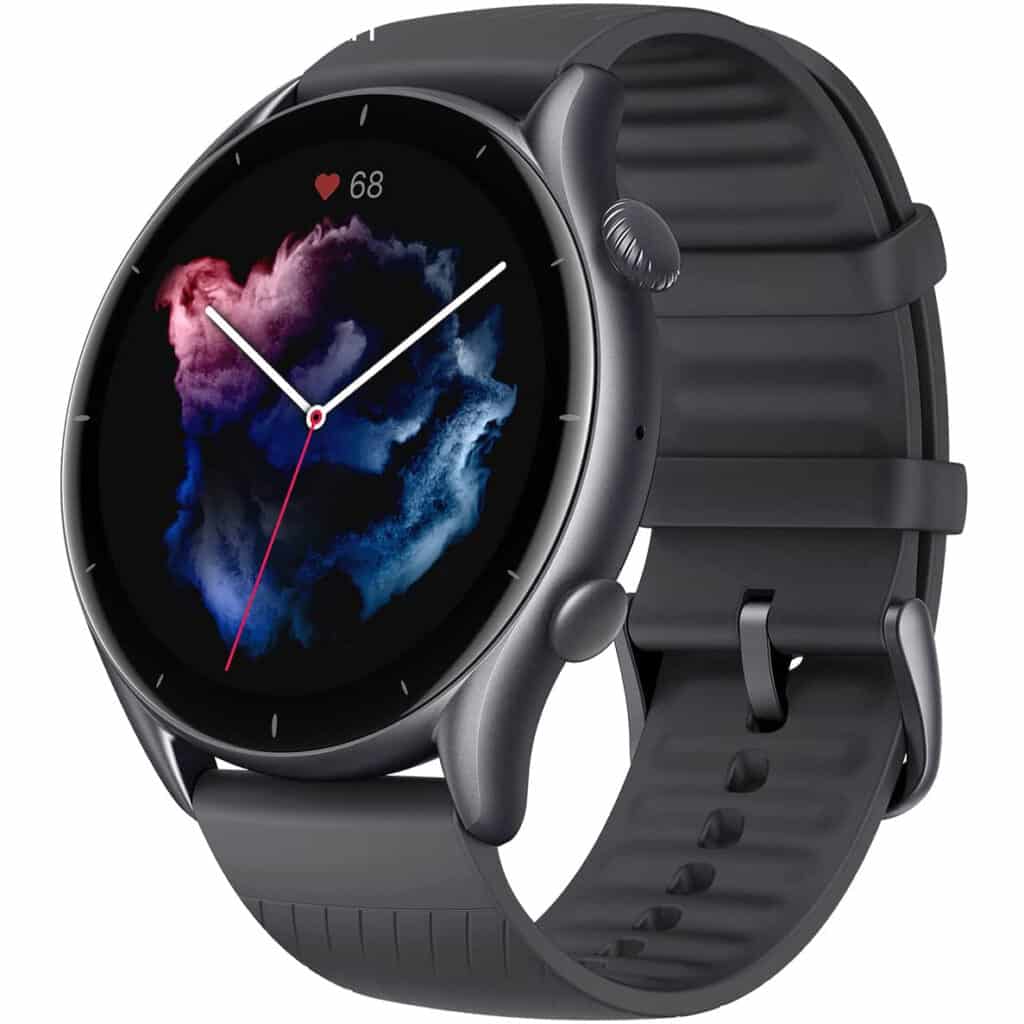 Haylou LS02 Smart Watch 2
The Haylou LS02 smartwatch is the best option for highly advanced and equipped smartwatches at a cheaper price.
The Haylou LS02 smartwatch comes with 1.4 inches rounded dial with upgraded saturation providing a high-quality display. The strap of the watch is removable. Moreover, the watch has a long battery life of 20 days with a 260 mAh battery capacity.
The watch is integrated with 12 sports modes and provides the option to keep track of your workout routine. The heart rate sensor detects 24 hours heart rate and even produces a heart rate algorithm. With its sleep monitoring feature, you can monitor your sleeping schedule as well.
other features include call alerts, message alerts, alarm clocks, respiratory training, sedentary alert, low battery alert, target reaching alert, and binding alerts. With its IP68 waterproof feature, it resists dust and water easily.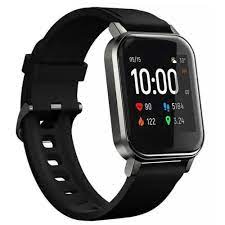 IMILAB W11 Smart Watch (KIESLECT L11)
IMILAB W11 is the best option for the best Xiaomi minimalistic watches for girls. The 1.09 inches round dial with a classic appearance and the beautiful colour complements perfectly your formal and informal events. The 240 x 240 HD display, heart rate monitoring, IP68 waterproof feature, message monitoring, and sleep monitoring at a pocket-friendly price is all you need. The watch is also equipped with the feature of monitoring and tracking female cycles. With its blood oxygen saturation measurement feature, you can keep up with your health.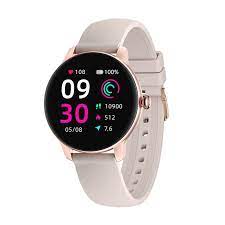 Xiaomi Smart Watches Price in Pakistan
Mi smart watch price in Pakistan varies according to the models but they come in affordable price ranges with many great features installed.
| Xiaomi Smartwatches | Price in Pakistan |
| --- | --- |
| Amazfit GTS | PKR 18,999 |
| Mibro Watch X1 | PKR 9,999 |
| Amazfit GTR 3 | PKR 33,999 |
| Haylou LS02 Smart Watch 2 | PKR 4,999 |
| IMILAB W11 Smart Watch (KIESLECT L11) | PKR 7,499 |
The article sums up the top 5 Xiaomi smartwatches along with their price in Pakistan in 2022.
Weekly Inflation in Pakistan Rises to 27.8%, Hitting 14-Year High